Is a "Friends with Benefits" Relationship for You?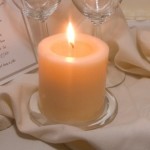 I've written before about a "friends with benefits" arrangement where the benefits are sex and the partners are friends. Romantic love is not part of the arrangement, and the parties may or may not be exclusive. A friends with benefits relationship is more than a one-night stand, as it typically involves people who began as friends and decided to add a sexual component to the relationship. This gives the partners the opportunity to have sex with someone each is comfortable with and at least likes.
I was asked recently what I think about this approach.  It's not a path I would choose – but I'm not you.  I encourage you to be mindful if you make such an agreement and to be clear with your partner what your intention is.  You may want to consider these questions:
How likely is it that you'll fall in love with your partner?  If you think it's possible, please don't assume that your feelings will be reciprocated.

Should you meet your beloved, will you be disappointed and feel that you have nothing special to share only with them?

Will you two be exclusive?  Is it by chance or by choice?

If you're not to be exclusive, how would feel if you saw your partner with someone else tomorrow?
That last question is the one that does it for me.  I don't care what we agreed to.  Being physically intimate with someone today and running into him on a date tomorrow would be not just awkward, but outright painful.  Whatever you decide, be sure to be safe and take care of your heart.
Tags: casual sex, dating, emotional intimacy, Joanne Deck, love, Nurture You, relationship advice, relationships, romance, sane sex, sex, sexual health, singles, superficial sex, worth waiting for
Trackback from your site.