Demonstrate Your Readiness to Lead
You've put your time in, you've been paying attention, and you're ready for something bigger.  You've noticed which managers keep you growing and motivated and which ones no one cares to follow, including you.  Maybe you've caught yourself thinking, "If only I ran this department…"  Perhaps you've applied for a promotion and been turned down.  You suspect it's not that you lack the ability, but that the higher ups don't see you as a leader.  Or maybe it's just that promotional opportunities are not regularly posted in your organization.  Just how do you move into a leadership role?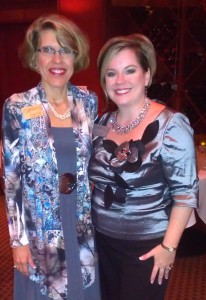 Begin by recognizing that you are not powerless.  Avoid slipping into the "poor me," victim mindset.  There are several ways as an individual contributor you can show you are ready for a formal leadership position.  Start immediately to dress, speak, and behave the way successful leaders in your organization do. If your peers notice and give you hard time, count it as a positive.  If they're seeing a difference in you, management is likely to, as well.  It sounds too easy to be effective, but it works.  Presenting a visual image of yourself as a leader and backing it up with similar speech and behavior will make it easier for others to accept you as a member of the management team.
In addition, as an aspiring manager be on the alert for any relevant training being offered by the organization in the area of leadership, communication, team building, and so forth.  Don't wait to be asked.  There's no harm in requesting to be included, even if it's geared to leaders only.  If you're told there's no room, asked to be put on a waiting list.  Managers often bail out on training at the last minute due to unanticipated travel or other unforeseen work demands.  You could take their place and avoid having the company forfeit the cost of the training.
Say "yes" to your manager's requests as often as you can.  Filling in for co-workers or stepping up when a volunteer is needed sends a strong signal to upper management that you care about the organization.  Leadership positions typically involve extended hours, so strive to arrive early.  Avoid watching the clock or being the first one out the door.  On the other hand, don't work excessive hours, as that can create an impression of inefficiency and that you're not capable of getting the job done in the hours allotted.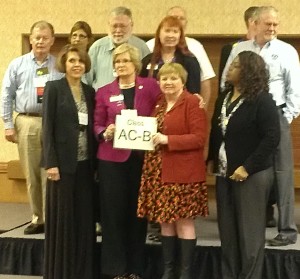 Joining Toastmasters (at work or outside) is another effective and affordable way to acquire both communication and leadership skills.  Most people think of public speaking when they hear Toastmasters, but that's only half of the program. Toastmasters has two professional development tracks: speaking and leadership.  You can work either or both; the training materials are top notch for each track.  In addition, meeting management skills are practiced at each Toastmasters meeting.  This benefit alone is a strong selling point to most organizations.  Another valuable aspect of Toastmasters is the award program which recognizes members' progress and achievement.  Each time you earn an award or complete a training program, submit it to your supervisor and the Human Resources department for inclusion in your employee file.
Another visible way to demonstrate management readiness is to seek out opportunities to function in a leadership capacity, such as heading up the annual United Way campaign or a blood drive.  Managers are typically thought of for these roles, but they are often too busy to devote the time needed.  If no such opportunity exists, look for a need and capitalize on the fact that you have a perspective management may not have.  Is employee morale low?  Are your co-workers unhappy with conditions that could be addressed?  Offer to head up a cross-functional team to explore the issues and alternatives.  This will give you the chance to learn about operations outside of your department and broaden your network within the organization while acquiring leadership skills.
Finally, be sure to let your boss know about your desire to advance.  Gaining their support is likely to make your move easier and quicker.  However, if you sense resistance, possibly because they're threatened by your ambition, don't be deterred.  Continue to be loyal and conscientious while building alliances outside of your department or office.  Keep your network outside of the organization growing as well.  Taking the actions I've described will be advantageous wherever your next step turns out to be.
Tags: academic, career, coaching, college, degree, education, Joanne Deck, job search, job security, leaders, learning, Nurture You, promotion, resume, self-development, students, success
Trackback from your site.