By Joanne M. Deck
To purchase a copy of Sane Sex for Singles
Buy a Copy at special Singles Fair price – $10.00 + shipping.
[wp_cart:Sane Sex for Singles – Continental US:price:10:shipping:2.75:end]
Buy a Copy for delivery in continental US – $12.00 + shipping.
[wp_cart:Sane Sex for Singles – Continental US:price:12:shipping:2.75:end]
Buy a Copy for delivery outside of continental US – $12.00 + shipping.
[wp_cart:Sane Sex for Singles outside of US:price:12:shipping:13:end]
Learn about a fund-raising opportunity for your non-profit using Sane Sex for Singles.
In Sane Sex for Singles, singles of all ages are invited to set an intention for how they would like to experience physical intimacy when dating. The approach is not a religious or moral one; this is not another abstinence message.  Rather, the book examines today's dating model and why it's not working and how dating can be approached in a way that would be more physically and emotionally fulfilling.  Singles are encouraged to not settle just for safe sex, but instead to strive for sane sex, which results naturally when emotional intimacy is achieved before becoming physically intimate.  Sane sex happens in the context of an exclusive, loving relationship.
space holder
Endorsements for Sane Sex for Singles
"Joanne Deck has created a caring and comprehensive guide for those looking for a real and lasting love. Her radically wise and practical message is delivered with deep heart."
Katherine Woodward Thomas, author of Calling in The One: 7 Weeks to Attract the Love of Your Life

"Our sexual lives can be aligned and one with our spiritual lives, so offers Joanne Deck in her excellent guide for individuals and couples to experience sanity in relationships.  She shows us how to step beyond the needy, superficial, rushed encounters that all too often have become today's norm.  Joanne instructs us to become truly conscious as we move towards or away from relationships, and she urges us not to settle for less than we deserve."
Joan Gattuso, author of A Course in Love, A Course in Life and The Lotus Still Blooms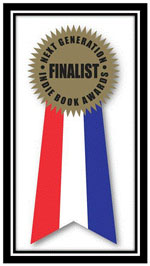 "Don't wait to read this book! Combining thorough research with personal experience, author Joanne Deck presents a compelling argument for restoring a sense of sanity-and sanctity-to sex.  You will appreciate her thoughtful approach, charming candor, and surprisingly appropriate analogies."
Steven Lane Taylor, author of Row, Row, Row Your Boat: A Guide for Living Life in the Divine Flow
"If you're newly single and unsure of modern dating's do's and don'ts, Sane Sex for Singles presents the flip-side to what you've seen on TV and in movies. Filled with studies and quotes, it gives you ammo when you're deciding what YOU want to do. This book is something you should read now, before you get to the point in a relationship where a physical intimacy decision is necessary. I want ALL my singles who meet to have happy endings. The right kind, that is." 
Love Dr Dave, "Calculated Couples" Founder
"This book is incredible as it updates one's files around dating and sex in the 21st century and gives insight to this culture we are experiencing.  It brings clarity to words and expressions used sometimes that certainly mean something different than intended. I am very impressed with the consciousness and research around a rather sensitive subject. This book has helped me with the cultural changes around sex.  I applaud the courage and honesty of this very timely and worthy project."
 Rev. Lei Lanni A. Burt, Executive Director of Light and Love Ministries
"As one of the ministers Joanne consulted along her journey, and the one who was honored to perform her marriage ceremony, I know first hand that what she has written about her story is accurate. This is not only an excellent and helpful guide, it is packed with amazing information while also being an easy, absorbing page-turner.  Buy copies for yourself and all your single friends."
 Rev. Dr. Mitzi Lynton, Dare to Create
Table of Contents
Introduction – Dating in the Twenty-first Century
Chapter 1 – The Sexual Continuum
Chapter 2 – Superficial Sex: Why It Happens
Chapter 3 – The Need for a Different Approach
Chapter 4 – Sane Sex: A More Fulfilling Path to Intimacy
Chapter 5 – Achieving Emotional Intimacy
Chapter 6 – Waiting It Out
Chapter 7 – Sacred Sex: Recovering the Spirituality in Sexuality
Afterword
To purchase your copy, click here or visit one of these retailers in Arizona:
In Phoenix:            J'Adore Nails
In Sedona:            Well Red Coyote
Click here to learn about the next Sane Sex for Singles event or contact Joanne at 602-909-8598 to schedule a workshop for your group or organization.