Someone recently made the observation that companies are now ranking how well candidates fit with their organizational culture above how strong their skillsets are and asked me why I thought this was so. I replied that hiring based on fit with the organization's culture makes sense because a company's brand is closely associated with its culture. As business culture and branding expert Ekaterina Walter explains, "The culture you will create internally will have a direct impact on your company's reputation externally… And it is very visible when employees are not passionate about the brand they work for."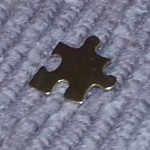 So it's essential that employees don't just understand the culture, but that they exemplify it.  In terms of employee fit, culture relates to employee behaviors, values, attitudes, decision-making styles, and the like. These are not learned, for the most part, whereas skills can be acquired and developed.  I remember my early human resource mentors advising me to try to assess applicants' personalities and values, as we could teach them the knowledge and skills they needed to succeed much more readily than we could fix their personality flaws or dysfunctional behavior. Similarly, it's easier to recover from the mistakes of an under-skilled employee than it is from one with a bad attitude.
The significance of employee fit with culture is relevant to both hiring managers and job applicants.  On the organization's end, it must first articulate its culture and define the behaviors and personality characteristics it associates with that culture.  Is creativity more important than meeting tight timeframes?  What's more important: low error rates or the ability to laugh at oneself?  Having completed this exercise, managers would then develop interview questions that serve to reveal the candidates' behaviors and personalities, asking about situations that are relevant to the workplace.   Behaviorally-based questions using "what if" scenarios and "tell me a time when" phrasing work well for this purpose.  Job candidates should be enthused, not intimated, by this approach, because it gives them a glimpse of the work environment, allowing them to assess the business and self-select out if they don't see a fit for themselves. 
Just as employers need to be able to describe their cultures, job seekers must be clear on their values, work styles, needs, and preferences.  A unique and superior tool I have found to clarify these priorities for individuals is the Birkman Preview Report.  Although it's not as widely known as the Myers-Briggs or DiSC Profile, over 2.5 million people have used the Birkman when undergoing job changes or contemplating career transitions.  This online assessment helps individuals:
define their workplace strengths so they can clearly articulate them during a job interview.

identify what they need (not want) from a job, their manager, and the work environment in order for them to comfortably demonstrate their strengths at work.

know what to look for and the questions to ask during an interview.

achieve greater overall satisfaction in their life.
The Birkman Preview Report also assists new grads and more experienced re-careering adults with career exploration by 1) comparing the similarity of job seekers' answers on the Birkman to those of other professionals in various career fields, and 2) providing direct links by job title to the Bureau of Labor Statistics, enabling them determine a job's requirements, occupational forecast, and average pay. 
Employers also find the Birkman assessment of value.  Some use it to help employees and leaders be more successful in demonstrating their strengths.  According to Birkman, when someone's needs aren't met, it's impossible for them to exhibit their strengths on an ongoing basis.  With the Birkman, the individual's needs are identified so they can be met and positive behavior enhanced.  Others administer the Birkman Preview Report to final job candidates, to give hiring managers a deeper understanding of how the person will fit in the work environment.
Taking the Birkman is such a positive experience, as people come away equipped with a much clearer understanding of their strengths, needs, and behavior.  If you know someone who is in the job market or considering a new career, please refer them to me to learn more.  Companies are indeed looking closely at candidates' alignment with their corporate culture.  It's much easier today than ever before for employers and employees to find the right fit with corporate culture.