Add Depth to Your Dating with MeetMindful.com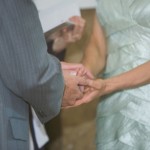 I'm excited to report that I'm now a featured writer for MeetMindful.com, a community-based online dating site that serves the mindful lifestyle and attracts people who all share an essential value of dedication to self-awareness and self-improvement.  Through this site, you'll not only will you find like-minded matches but also have access to self-development courses and other content from nationally recognized dating and relationship experts.  I love being part of the meetmindful.com community because when we become the best version of ourselves, we naturally experience more success in relationships.  See my article on Fostering Emotional Intimacy.
Tags: casual sex, dating, emotional intimacy, Joanne Deck, love, Nurture You, relationship advice, relationships, romance, sane sex, sex, sexual health, singles, superficial sex, worth waiting for
Trackback from your site.